Bigg Boss 14: 'She must be abusing her parents also,' Sonali Phogat's friend slams Nikki Tamboli for her 'ghatiya aurat' remark
Reacting strongly to Nikki Tamboli's 'ghatiya aurat' remark against Sonali Phogat, her close friend Sudhir Sangwan wondered if Nikki abuses her parents as well when she is at home.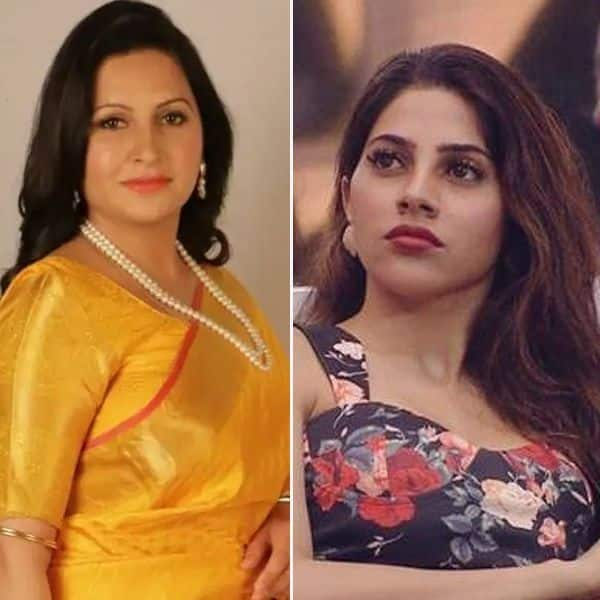 Nikki Tamboli and Sonali Phogat had locked horns with each other after they got nominated on the Somvaar Ka Vaar episode with Salman Khan. It so happened that Nikki had kept her food on the table in the bedroom area and Sonali had objected to it. Nikki had told Sonali that she will remove it after she is done removing her makeup. In the next moment, we saw Nikki shouting at Sonali for spilling the food on her bed. Nikki and Sonali got into a heated argument. Nikki went on to call Sonali 'ghatiya aurat' (cheap woman) and said that she doesn't get bhaav (attention) on the Weekend Ka Vaar episodes. While Nikki earned audience support on social media, Sonali's close friend and political advisor Sudhir Sangwan slammed Nikki for her misbehaviour.
Reacting strongly to Nikki's 'ghatiya aurat' remark against Sonali, Sudhir wondered if Nikki abuses her parents as well when she is at home. "If Nikki doesn't have respect for women at least she should have respected her age. Sonali is so much older to Nikki, after all. She has way more experience than Nikki, not just in this industry but also in social life. She presents Vidhan sabha and fights elections. She is 23 and doesn't know how to talk with people. Pata nahi uske ghar waalo ne koi sanskar diye hai ya nahi diye hai. She must be abusing her parents also like this at home, when she is behaving like this in front of 120 crore people," he told Spotboye.
Also Read- Spotted: Sara Ali Khan clicked at the airport; Shahid Kapoor...
Addressing Nikki and Sonali's fight, he added, "Nikki kept her used plates near Sonali's bed which is not right. We Indian's always keep their used plates near the wash basin to clean it and if it's a disposable container then throw it in the dustbin. It's a normal ethic. If you keep a used box near somebody's bed definitely it will start stinking after a time and if Sonali told her to pick up her own used box then what was the issue? Nikki purposely started creating a scene by repeatedly saying a no which ultimately pushed Sonali to do that. But after that the kind of words she used for Sonali is something any sensible person will not say. Using words like ghatiya for a lady and coming from a lady, is extremely disappointing."
On one hand, there was Abhinav Shukla, Rubina Dilaik, Rahul Vaidya and Aly Goni in support of Nikki, while, on the other hand, Arshi Khan and Rakhi Sawant sided with Sonali. As their fight got intensified, Nikki called Sonali 'badtameez and ghatiya aurat' for intentionally spilling the food over her bed.
After all that happened, Nikki stood her ground and she not just earned housemates' support inside the house but also audience support on social media. People slammed Sonali for unnecessarily picking up fight with Nikki while some people called her attention seeker. They began showing their support for Nikki and urged everyone to save her from eliminations. It remains to be seen if Salman Khan will scold Sonali for throwing food on Nikki's bed and Nikki for disrespecting Sonali inside the Bigg Boss 14 house.